Hello Pinterest Fanatics!
I recently had the opportunity to try Arctic Zero and it's a great alternative to ice cream. It's only 150 calories per pint! How awesome is that?! My sweet friend Jenn over at Jenn's Review recently tried it and has a giveaway to share with you!
At Arctic Zero, we love ice cream. We've always loved ice cream.
But we hated the fact that everyone who loves it pays for it in the
worst possible way: compromising their health. Nothing else on the
market came close to offering both great taste and demonstrated health
benefits, so we decided to invent a great tasting dessert that
did.
Originally developed as a soft serve, Arctic Zero began offering
pints in stores by early 2009 as a result of sustained consumer
demand. Many describe it as a "super dessert" - a product that
provides top nutrition, posses health benefits, has no drawbacks, and
appeals to just about everyone. Many fans describe it as their
favorite late night sweet treat because it doesn't ruin a day of
healthy eating or sit heavy making you feel sluggish, making it that
much more delicious.
Arctic Zero sought from its inception to offer families across
America a low calorie dessert that would allow them to indulge in
their frozen sweet tooth cravings without sacrificing a healthy
lifestyle. As health issues rise across the country such as diabetes
and obesity, Arctic Zero confronts this trend by providing a product
that displaces the myth that a dessert must be high in fat and
calories in order to taste good. We encourage fans to explore all the
flavors and find your favorite. We hope you enjoy as much as we
do!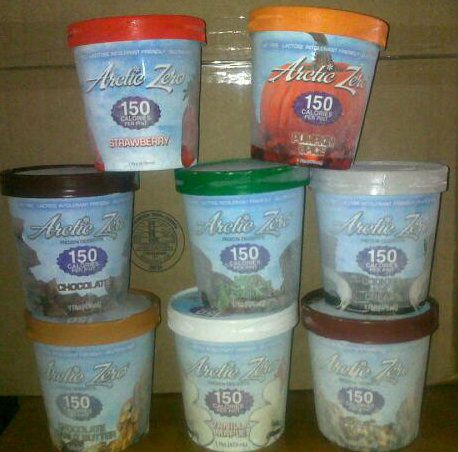 Arctic Zero is going to give one lucky reader some of their ice
cream! All you have to do is enter on the Rafflecopter below
=]



Terms and Conditions:
This Contest is Open to U.S. Residents Only.

This Giveaway is being brought you in association with Jenn's
Review Blog Review. The participating bloggers cannot be held responsible for the delivery of this item, as that is the responsibility of the sponsor.

Disclosure: I received no compensation for this publication. My opinions are my own and may differ from those of your own.

Please be sure to read any additional rules listed under the terms and conditions on the rafflecopter.