Hi There Sweet Friends, I am honored to have you here for our big Giveaway Weekend! Please stick around and enter all of our current giveaways! This contest runs from 6/30/12 12AM EST until 7/14/12 12AM EST.
This Review was written by: Leah at SavyGreenSaver.com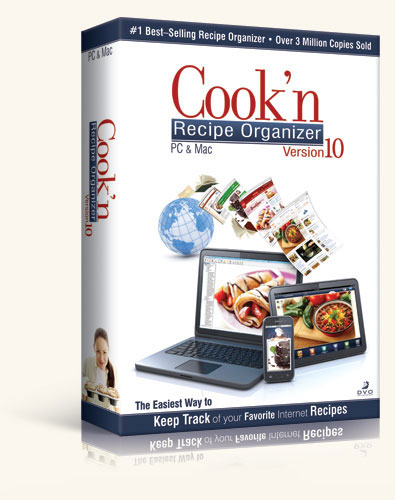 I cannot tell you how exited I was once I watched the tutorial video for this software to get started on using this recipe
Organizer from Cook-n...
...If your like me and you still like hard copies! (Yup, I live like a dinosaur) You can take your personalized recipe you created, to have it printed and bound at local print shop! What a great Christmas gift that would make for the family, all the loved traditional recipes in one book for everyone to own!
Watch the
demo here
, visit the website
http://www.DVO.com
to see the recipe exchanges and giveaways going on each month and connect on
Facebook !
Read the Full Review at:
SavyGreenSaver.com
Enter to win your own Cook'n Software by entering the Raffle Copter Below! Please wait for the RC to load completely before entering! Good Luck!
a Rafflecopter giveaway
Thank you for your entry.
While you are here, please click below to enter some of our other giveaways.